Bonfire Fire Retardant Paint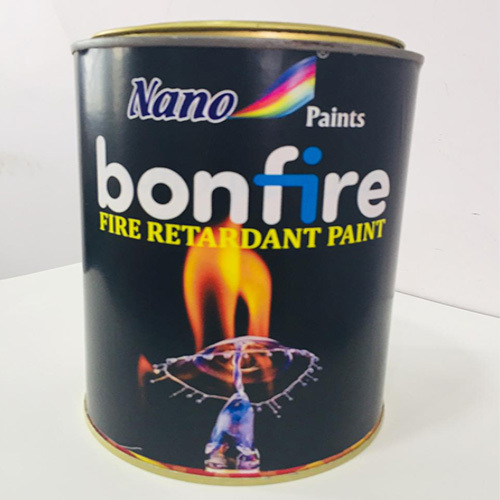 Bonfire Fire Retardant Paint
Product Description
Bonfire Fire Retardant Paint
Nano fire retardant paints helps that fire does not spread in case of fire in buildings, stages and also in factory. Therefore it is one of the most efficient measures to prevent fire spreading rapidly, as it contributes flames and smoke not to spread. Fire retardant paint is essential especially when it comes to residential buildings, since containing fire allows people inside the building to have more time to leave it.
Nano Polycoat is a leading manufacturer, supplier, and exporter of Bonfire Fire Retardant Paint. This is a special type of paint, which is helpful in ensuring that fire does not spread when there is a fire in the building. In line with this, this paint is highly efficient in the prevention of the fire spreading rapidly, since it contains flame and smoke to an extent, avoiding their spread. The Bonfire Fire Retardant Paint is ideal for residential as well as commercial buildings.
It is important to differentiate fire retardant paints from intumescent paints. The first one avoid the spread of flame, while the second one reacts when there is an increase in temperature in the building by swelling and creating thick layer of foam that insulate the, elements that cover it, containing the fire and preventing it from damaging the structure of the building.
The main characteristics of fire -retardant paints are as follows,
*It reduces flammability and combustion of building materials it coats
*Fire-retardant paints does not prevents fire from occurring but delays the expansion of fires
*There are different types and depending on each types, it can be applied on metal, wood, wall etc
*it is suitable for both indoor and outdoor surfaces.
*It can be applied with spray gun, brush or roller.
Contact Us
6, Shivadhin Industrial Park, Behind Hp Pump, Indore Highway, Amba Hotel, Chandial, Ahmedabad Gujarat India 91--9898422147
Phone :09898422147